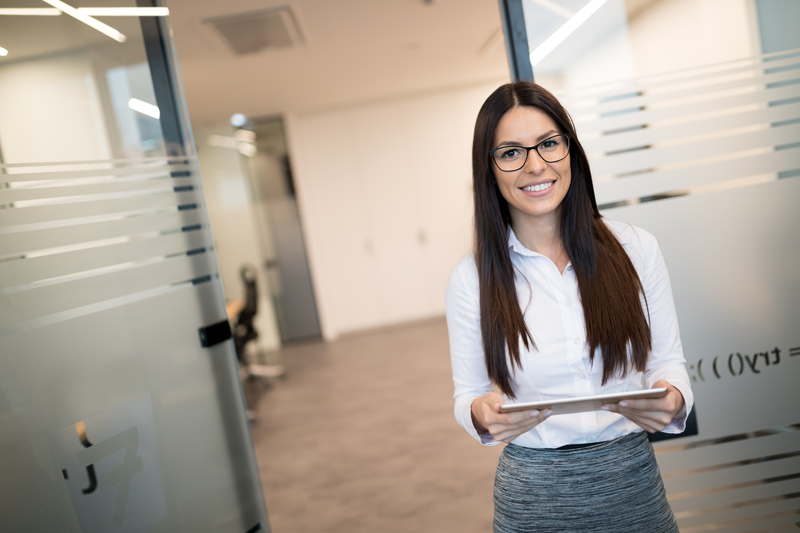 Cloud computing is certainly the shaping the future for communication. It delivers flexible resources, faster innovation and economies of scale over the "cloud" (Internet).
But….,
The thought of managing edge nodes from a single, fully automated console on a global network scares many folks off. And that's just one of the reasons why I had to write this post—so that before anyone thinks of migrating their entire infrastructure to the cloud, they know the pros and cons.
So..
What is Cloud Computing?
Cloud computing simply refers to computing resources hosted by another user in a data centre they can access and control.
According to the National Institute of Standards and Technology's, "Cloud computing is a model for enabling convenient, on-demand network access to a shared pool of configurable computing resources (e.g. networks, servers, storage, applications and services) that can be rapidly provisioned and released with minimal management effort or service provider interaction."
As a platform designed for growth, the "cloud" is fast becoming the most preferred way for tech companies to access software, IT infrastructure and hardware resources to set up their own data centres from scratch and automatically deploy millions of clients' computing needs in a scalable manner.
There's no doubt that the cloud is a truly amazing technology and its providers are working around the clock to ensure it's readily available to any user with a credit card.
Advantages
#1. Serverless
An event-driven or serverless technology enables you to incur zero expenditure for computing resources. In this case, an event such as a http request fired to a website can instantly create a task that eventually provides a response.
If you send 4 requests you pay for 4 requests, a thousand you pay for a thousand. Ideally, you only pay for what you use hence saving money unlike when you have to pay for every computing instance. Cloud technology is also ideal for the Internet of Things media files and sensor inflow, image uploads, Twitter feeds—and anything that can work without a server. Cloud performs optimally in such situations.
#2. Storage and Backup
Using cloud technology for backup and storage can be extremely cheap and secure as compared to using storage arrays in a hosted data centre. A good example is Blob storage in Azure or S3 storage in AWS.
With the cloud, users can store and backup terabytes of data a month for only a few hundreds of dollars. This makes the technology a perfect option for data redundancy plays and offside backups.
Keep in mind that some cloud storage options such as SSD volumes or the EFS and NFS file systems can cost you a leg and arm per terabyte. And that' where an expert comes in to ensure you make a decision that suits your needs without ever hurting your pocket.
#3. Ability to turn off what's useful when you don't need it
For start-up companies looking for agility and quick growth, cloud technology comes in handy to enable them compete with the giants in the market in unimaginable ways.
Want a spike of traffic to your website after launching a new marketing or sales campaign online? In the past, companies had to purchase servers or create timeouts on their websites to achieve this; but not anymore. With the cloud, all you have to do is auto-scale your capacity to match the current demand. This is a simple DIY procedure that requires you to adjust the settings and if the demand decreases, simply delete requests or instances that are no longer required.
#4. Cloud technology allows you to automatically deploy instances (virtual computers), storage and networking to any degree
Before the emergence of cloud technology, companies would have to purchase a server, wait for about a month for it to be delivered, then again spent hours installing and configuring it before moving it to a data centre to make it live. You would then have to pay for hosting, internet connection and server besides the Sysadmin's cost to install.
Today, you can set up a virtual server (instance)—install, configure and have it up and running with just a few clicks. You can also install any software and save the instance as an image that can be deployed directly the next time. A completely configured server can then be set up in a minute instead of a month.
#5. Cuts cost of hiring System Administrators
Cloud computing has reduced the need for more servers, storage and networking administrators to develop complex systems as these can be created and deployed instantly using scripts.
To see cloud formation in AWS, please click this link: https://aws.amazon.com/cloudformation/faqs/
You can also use Desired State Configuration in Azure: https://azure.microsoft.com/en-au/blog/what-why-how-azure-automation-desired-state-configuration/
If you like, you can use other configuration tools like Chef and Puppet.
It is important to note that getting the best out of cloud computing requires that you work with a team of professionals with apt skills to navigate the complex world of technology. This is crucial in ensuring that hundreds of new services are utilised correctly and economically the first time.
#6. Artificial Intelligence, Robot Learning and Data Processing
Cloud computing provides innovative solutions like Microsoft's Azure, Amazon Web Service (AWS) and others that can only be accessed in the cloud given their prohibitive costs.
With artificial intelligence, data processing and machine learning, users can translate content to different languages and formats e.g from text to voice and vice versa, recognise and classify videos and images as well as operate sophisticated machine learning algorithms without any programming knowledge.
Disadvantages of cloud computing
Inbuilt high memory instances with numerous virtual CPU's can be damn expensive with Azure and AWS instances costing as much as $10,000 per month per server. But, do you know you could buy a cheaper high powered server with a big RAM for just $15,000 instead of paying $10,000 per month for the same RAM? That's right.
Again, hosting and System admin fees can be very uneconomical when using cloud.
Database instances like AWS Relational Database Service and the great MS SQL Server instances are costly and hence your monthly expenditure could swell. But the cloud provider takes care of patching and backup needs.
So, do you really know what you want to spend thousands of dollars on? I have often read stories about an auto-scaling undertaking gone wrong and the outraged client receiving bills amounting to $20,000 a month.
Security
Even though most cloud computing service providers comply with advanced standards like PCI, ISO 9001, and HIPAA among others, this does not mean your website or instances mounted in the cloud are secure or immune to hacking.
Given that this model involves shared responsibility, due diligence is vital just like you would with premises or data centres to ensure complete security.
Check this out: Security and the New Data Breach Laws
Conclusion
Proper planning and ability to know the ideal service or combination of services to use can make cloud computing a really useful tool for hosting infrastructure at scale albeit the high redundancy.
But, without a strategic plan on how to carry out your cloud migrations, you may get stuck along the way or end up spending much more than you ought to.
Working with a specialist can help you cut costs by doing away with unused resources and turning off unnecessary services.
Darryn Van Hout is a cloud computing expert that performs excellent cloud migrations safely and conveniently, besides helping users to save big through an advanced cost optimisation website and consolidated billing system that ensure you don't spend more than you should.
To discuss more about your cloud migration needs, contact us today.