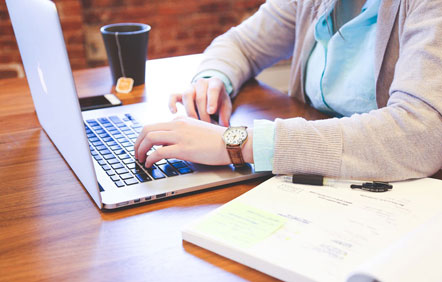 In his latest prediction, Gartner says that by 2021, Customer Relationship Management (CRM) will be the biggest revenue expenditure in enterprise software.
What that means is that for your business to survive in tomorrow's highly competitive business environment, you'll need a long-term strategy that takes and sustains it into the future.
I bet as a forward looking entrepreneur you have set targets for sales, profitability and business goals. Kudos! However, acquiring reliable and up-to-date information on your business' progress can be a hard nut to crack.
How can streams of data from sales, marketing, customer service, supplies and social media monitoring be translated into more useful and relevant information for your business? Well, that's where CRM comes in.
A CRM solution will provide a clear overview of everything about your customers—all in one place using a simple and well-customised dashboard capable of projecting any data including customer's previous history, existing arrears, the state of specific orders, any pending customer service disputes, and much more.
If you like, you can even import info from a customer's public social media profile including their likes and dislikes, and what they say or share about your business or competitors.
Marketers can leverage a CRM system to get a better understanding of their flow of sales or prospects, hence making the process of forecast more accurate and simpler. This will allow you to have a clear visibility of all leads or opportunities available—starting from enquiries to sales.
Businesses can realize even bigger gains in output when they go beyond using the CRM as a mere sales and marketing tool, and integrating it in their processes to support areas like HR, customer services as well as supply chain management.
Despite being used as a sales and marketing tool, customer service crews are increasingly reaping huge benefits from their adoption. A customer in today's modern world can choose to bring up an issue on social media channel say Twitter, and then move to telephone or email to solve the same issue privately.
A good CRM solution will a low you to manage any inquiry across multiple channels without having to lose sight, while giving you the customers view of sales, marketing and service in a single view.
Failure to integrate CRM in your business can cost you more
Handling multiple admin tasks means ending up not having enough time to take care of everything else. Your sales team may generate huge amounts of data. And your reps will be out in the fields meeting prospects, following leads, talking to customers or gathering useful information about your business. Unfortunately, all this information is delivered, shared and stored in laptops, notebooks or inside your sales personnel's heads.
The end result?
Some crucial details are lost, issues are not addressed promptly, and prioritising customer satisfaction becomes a matter of guesswork instead of basing it on facts. The situation becomes even more complicated when a key personnel from the sales team moves on.
However, it's not just the sales figures that are affected when there's no CRM. Today's customers are savvy and may want to connect with you on different platforms including social media, email or mobile phone to make enquiries, follow up on their orders or contact you on various issues.
If your customers can't find you on these interactive platforms, then you could miss out on some unique opportunities or end up drowning in the miasma of information with unsatisfactory or painfully slow response.
Keep in mind that it doesn't matter how well you collect your data; you'll still have to work at analyzing and retrieving sense out of it. It can prove difficult extracting intelligence. Creating reports can look like rocket science and time wastage. Managers can end up losing track of their team's performance, meaning they can't provide the necessary support—and eventually the team's sense of accountability is lost.